We are creating Japan's largest
performance
marketing
ad network.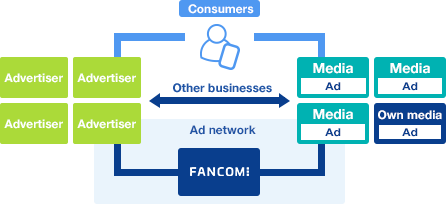 Under the management vision of "Aiming to become the world's largest performance marketing ad network corporate group," the FANCOMI Group is developing Internet advertising-related businesses including its own media operation and advertising agency, with a focus on Internet-based performance marketing ad network services.

"Performance marketing advertising" refers to an advertising model in which companies conducting marketing activities online pay compensation when their desired outcome as advertisers is achieved. Advertising expenses are incurred not on the basis of advertising blocks (i.e., ad placement), but by outcomes such as purchase of products, requests for informative materials, and click-through to the advertiser's site. This lets advertisers optimize their marketing costs.
Our business domains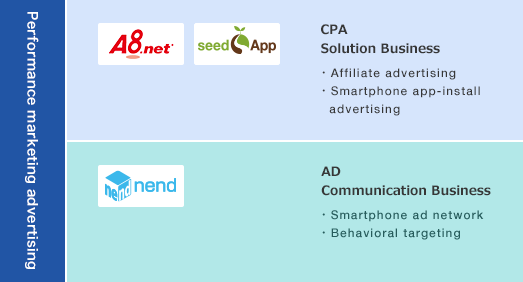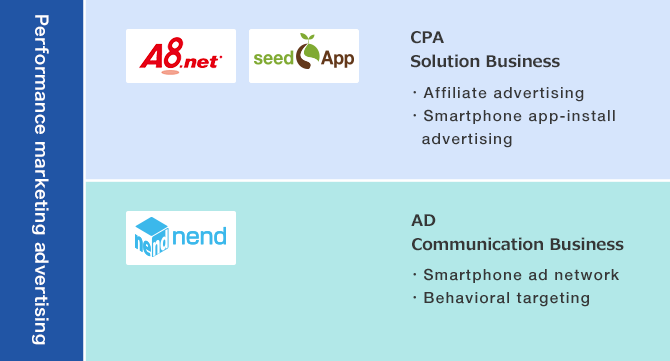 View larger image
Our company broadly divides its Performance Marketing Ad Business into: the AD Communication Business and the CPA Solution Business. The CPA Solution Business mainly encompasses smartphone app-install advertising and affiliate advertising that optimizes ad distribution on the human side, while AD Communication Business mainly encompasses behavioral targeting advertising and smartphone ad networks that optimize ad distribution through technology. Ad networks using either form of billing are, in the end, performance marketing services that optimize distribution based on conversion data (i.e., performance data).

The methods of each business and details of their services are available under Services.
To the Services page
Future Outlook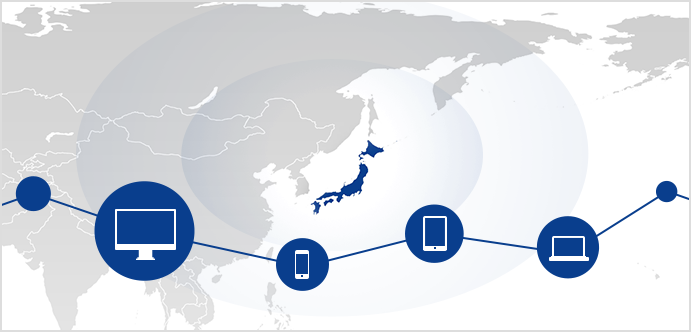 Consumers' time spent connected to the Internet is changing from PC-centric to smartphone-centric connected devices, and is steadily increasing. Televisions and game devices are joining PCs, smartphones and tablets as devices with Internet connectivity, and with the spread of the Internet of Things (IoT), opportunities for connecting to the Internet are expected to increase even more.

In addition, the appearance of smartphones has made networks and payment services seamless even across international borders. The world of smartphones is experiencing an expansion of media not seen in the age of the "garakei" ("Galapagos Keitai," or feature phones built on standards unique to Japan), with considerable promise for growth in overseas markets as well.

While expanding the range of devices covered by the services we provide, we hope to extend our ad networks beyond Japan into overseas markets, and, as these environments change, continue to construct performance marketing ad networks that achieve "Win-Win-Win" relationships among advertisers, affiliate sites/app creators (media), and consumers.